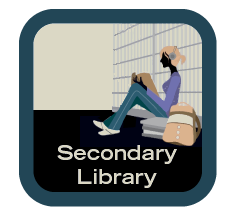 May 22, 2020
There are wonderful professional development resources that are available at https://schoollibraryconnection.com/.  Their website states, "School Library Connection (SLC) is an extensive learning resource center for school library professionals. As the combined evolution of School Library Monthly and Library Media Connection magazines, SLC maintains its commitment to providing those in the school library field with practical insights and inspiration while also advancing the scope and mission of its predecessors."
May 19, 2020
During the last couple of months, education has already undergone a significant transformation. Many wonder about the efficacy of using videos as instructional resources. This video featuring Salman Khan is very thought-provoking:
May 15, 2020
The Covid-19 Memory Project is designed for K-12 students to share their experiences during this unique time in our history. Student responses will become part of a permanent historical collection retained by Utah Division of State History that will help future generations learn about what life was like during the Covid-19 pandemic in Utah. Students can download and complete the form along with the release agreement with their parent or guardian and email to lmbarr@utah.gov.
May 14, 2020
As a reminder, today there will be a webinar from Video Trust titled "K-12 Libraries Response to the Pandemic."  You may register at  https://us02web.zoom.us/webinar/register/WN_r4cnPc5wTS6_d2klP0JH2Q
May 13, 2020
This article, titled "How Librarians Continue Their Work Digitally Even as Coronavirus Closes Libraries,"  In addition to reading the article, be sure to listen to the podcast (link contained within the article).
How Librarians Continue Their Work Digitally Even As Coronavirus Closes Libraries
May 8, 2020
Wideopenschool.org provides a wealth of helpful resources for teachers during the school closure period. Here is just one of the videos they have provided:
https://www.youtube-nocookie.com/embed/l-WnIqwxVKg
May 7, 2020
Video Trust is an organization that provides professional development and film resources for K-12, public, and academic librarians. On May 14th, they will be presenting a webinar titled "K-12 Libraries' Response to the Pandemic."  Since library personnel at the school, district, and state levels have been playing a critical role in responding to the pandemic, the live webinar will offer K-12 library participants an opportunity to listen and share their experiences relating to uses of library resources and streaming and video technology.
The webinar will focus on:
What worked and what didn't?
What can school libraries do better?
What did we learn that we can use again?
Video Trust will seat a panel of librarians to kick off the discussion, and individual attendees are invited to join LIVE at this important community event. The information you gain may help inform your library's operations for months and possibly years to come, even after the pandemic has become history.

You  may register for the webinar at https://us02web.zoom.us/webinar/register/WN_r4cnPc5wTS6_d2klP0JH2Q.
May 6, 2020
Flipgrid has been put to great use by many of you.  Here's another article (with video) from the School Library Journal about using Flipgrid in the library:
VIDEO: A Librarian's Guide to Flipgrid, the Basics and Library-Specific Tips
May 5, 2020
Utah's Plan B Theatre Company challenged four Utah playwrights, four directors, four actors, and four sound designers to produce new radio plays for students ages 12+ in the space of only two weeks.  Each creative team rehearsed virtually and recorded in isolation. The resulting four 10-minute plays are online now and will be airing on 99.9 FM KUAA May 5-8.
Given the current physical closure of schools, Plan B is encouraging the creation of radio dramas at home as an effective, innovative, isolation-friendly and boredom-fighting way to approach and explore any subject. They've created a "How To" guide for students in grades 6-12 to create their own, original radio plays at home! They will be selecting student-produced radio plays to host on their website, so please encourage your students to send in their creations.
If your students would like to create their own versions of our RADIO SLAM plays, Plan B is happy to send copies of these and/or other scripts. Please visit their website that includes a number of wonderful educational meetings at https://planbtheatre.org/remotelearning/
April 29, 2020
There has been a lot of interest in creating group videos. I found this video to be very helpful!
April 28, 2020
We want to make you aware that your colleagues in the fine arts departments of the middle and high schools have been preparing their students for the annual JSD Art Show. The following announcement was featured on the District website. Please view and comment on the students' art at http://instagram.com/jsd.msartshow and http://instagram.com/jsd.hsartshow.
.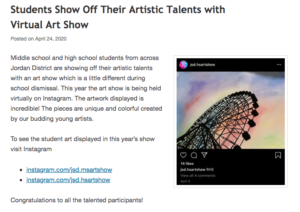 April 27, 2020
Just a reminder that tomorrow we will be meeting online to discuss the standardization of MARC records within out District book collection. The Cataloging Committee has worked hard in studying this issue and coming up with a solution that will be proposed during tomorrow's meeting. See you at 1:00 online!
April 24, 2020
This one's just for fun! Have a wonderful weekend:
April 23, 2020
Several of you have mentioned that you have successfully used FlipGrid in your recent instructional activities. Here's a great page with a lot of information about how teacher-librarians may use FlipGrid: http://blog.flipgrid.com/news/library
Here's a small sample of the info that is available there:
The library is the innovation hub of a school! Flipgrid provides the opportunity to engage, support, and share any time and place! Here are just a few ways that Flipgrid can ignite engagement within the library:
⭐️ Booktalks
⭐️ First Chapter Fridays
⭐️ Information Literacy
⭐ Explore Maker Spaces and reflect on creation
⭐️ Evaluate and share resources
⭐️ Promote and explore digital citizenship
⭐️ Promote a positive school culture
⭐️ Create multimedia content
⭐️ Capture library and school events - author visits, book fairs, sporting events, performance events, talent shows, spirit days
⭐️ Build a strong community within the school or district
⭐️ Share updates with faculty and staff
April 21, 2020
Many of you have done outstanding work in finding creative ways to connect with your students at this time, including providing readings of stories. I've been impressed with all of those that I've seen. Clin Eaton is an award-winning drama teacher at Riverton High School who has recorded a story for students and is going to be doing more in the future. He indicated that his videos may be used and shared freely. Enjoy!:
April 20, 2020
The Springville Arts Museum provides a wealth of materials and resources for classroom teachers. Visiting their web page at http://smofa.org is highly recommended! Be sure to check out the lesson plans and other resources at http://smofa.lunasoft.com/smofa.org/teacher-resources.php.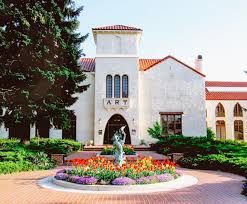 April 16, 2020
While it's hard to beat the experience of seeing a seminal piece of fine art or important historical artifact with your own two eyes, you could easily spend a lifetime traveling the world in search of all of them. Fortunately, the digital age has made it possible—easy, even—to visit some of the world's most famous museums from the comfort of your own home. Here are a dozen of them:
12 World-Class Museums You Can Visit Online
I hope these "museum tours" will be helpful as you plan instructional activities for your students.
April 14, 2020
The State Office (USBE) has produced a very helpful and informative video about FERPA (student privacy laws) and virtual learning. I strongly recommend taking a look at this. I learned a lot!
April 13, 2020 Update (Important Copyright Info and Breakout EDU Opportunity):
Welcome back! I hope you had a wonderful Spring Break! We know that you have been overwhelmed with resources and emails, so we are always striving to be very selective with the resources that we share with you here. I have recently become aware of an amazing resource called Breakout EDU that is being provided to educators free of charge for now. Breakout EDU is an immersive learning games platform that brings the challenges of an escape room the classroom. The Digital Game builder on the Breakout EDU platform allows users to create digital games to play with students. The new version of the platform gives teachers the opportunity to create classes, share games and review games submitted by students. To sign up for a free account, visit https://www.breakoutedu.com/covid19.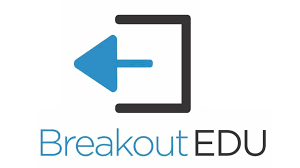 Since our group often discusses copyright questions and issues, I thought that the following information about current music copyright issues that was provided by the state office might be helpful and/or interesting to you:
The following stipulations have been approved by USBE attorneys regarding sharing copyrighted music in your online lessons:
1) the music is distributed only to the students assigned in the class, and,
2) the original hardcopies in the same numbers as the distribution are held at the school, and
3) the students are instructed about copyright law.
In addition, the music publishing industry is responding to the situation with new guidelines for this period:
https://www.alfred.com/blog/can-i-use-purchased-alfred-music-publications-digitally-remote-teaching/?utm_source=Twitter&utm_medium=social&utm_campaign=Blog&utm_content=alfred-music-digital-remote-learning
April 3, 2020 Update:
Teachers, you have made it to Spring Recess and you deserve to take a break! I appreciate your wonderful work! And for a good laugh, please enjoy Gerry Brooks' YouTube video!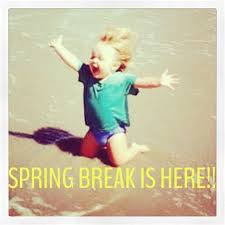 April 2, 2020 Update: 
Catherine Schulthies (Copper Hills Middle Teacher-Librarian) recently made us aware of resources on YouTube that have been created by Jordan District's own Spencer Campbell (Elk Ridge Middle School Assistant Principal).  I have already found several of his videos to be very helpful, and I recommend you subscribe to his age at https://www.youtube.com/user/MrCampbellsClass/videos.
April 1, 2020 Update:
May I invite all of you to visit this year's version of the District Art Show?
Even though this falls outside of your subject area, I wanted to make you aware of this year's version of the JSD High School Art Show.  Because of current circumstances, the show will not be held at the Viridian Center. Instead, the teachers have decided that the show would take place on Instagram!
The virtual art show on Instagram is off to a great start!  There are already some amazing pieces on display there!  Please visit the show and "like" the student art that is posted and write encouraging comments!
March 30, 2020 Update: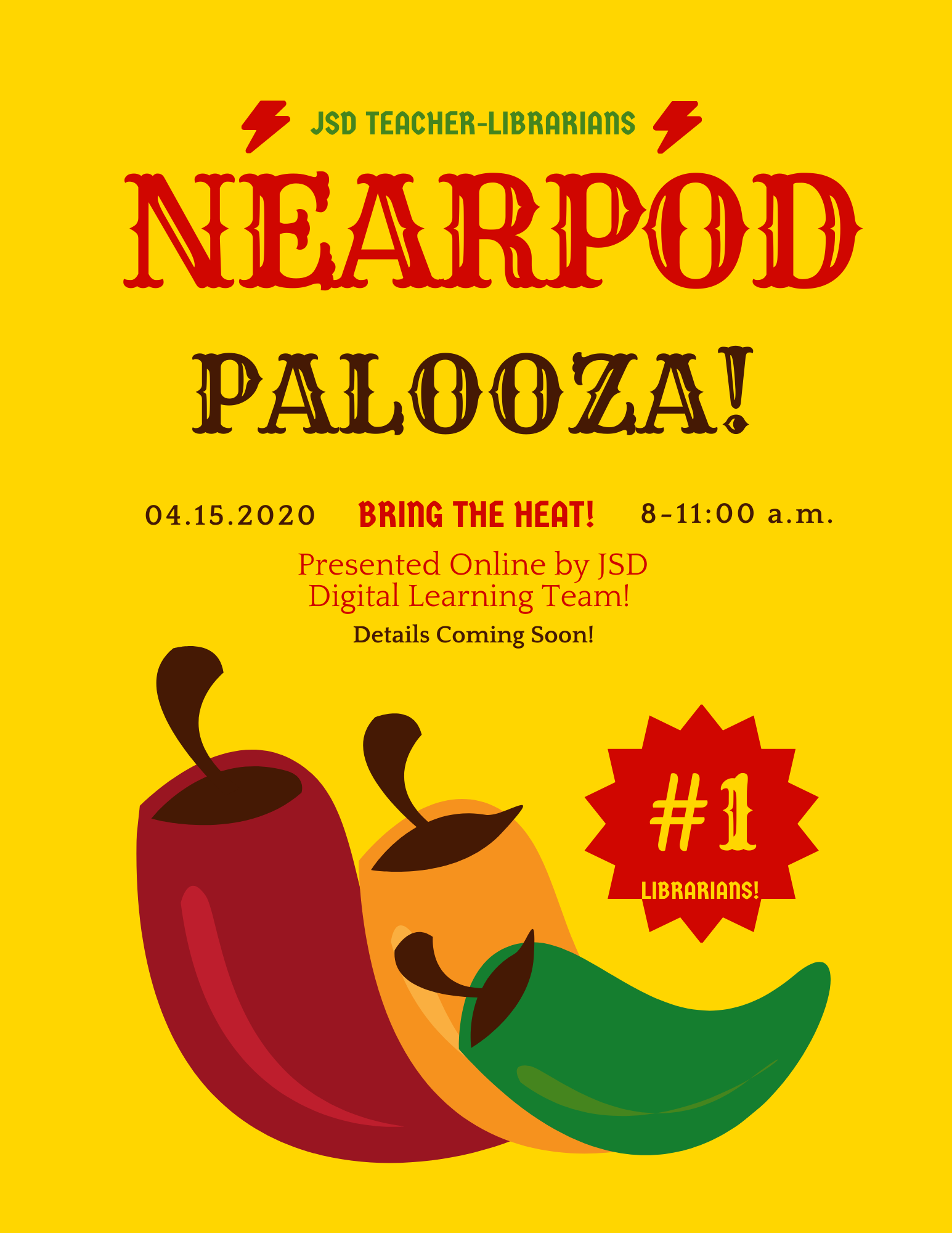 March 27, 2020 Update:
It's Friday! Congratulate yourself for getting through another week. My message to you today is to take some time this weekend (and hopefully every day after that) to take care of yourself. You are important. Please do something for yourself every day. It is not selfish, it is essential. Here are a couple of videos that may give you some ideas for what you can do. Find what works for you but promise me you will do something for yourself every day.
https://www.youtube.com/watch?v=5O5QIqlDxjg
Update (March 25, 2020):  Teacher Librarians, each day an update will be posted here with important announcements and resources during the time that our schools are experiencing closures. I am looking forward to seeing you all online today at 1:00.
Purpose and Mission
The mission of the secondary library media program is to ensure that all students and staff are effective users of ideas and information. To accomplish this mission the school's library media specialist:
Works with other classroom teachers to design learning strategies that meet the needs of individual students;
Provides instruction to foster competence and stimulate interest in reading, viewing, and using information and ideas; and
Provides intellectual and physical access to materials in all formats.
Destiny Online Catalog | Copyright Guidelines | Contact Information | Pioneer |Secondary Media Guidelines | World Book Online
---
Role of Secondary Library Media Specialists
Library media specialists are educators with the expertise to develop, implement, and evaluate an effective library media program that supports the school curriculum. They carry out the mission of the program and perform overlapping roles: manager, teacher, information specialist, and instructional and curriculum consultant.
---
Library Manager
As the manager of the library media program, the library media specialist works with school administration to:
Create a welcoming collaborative learning environment that is conducive to learning and assures equal access and services for all patrons.
Communicate library media goals, programs and services to the school and community.
Coordinate the use of the media center to maximize utilization of the facility and its resources.
Select, evaluate, and purchase books and online information sources that support the curriculum needs and leisure interests.
Organize the library materials for ease of use.
Assess the effectiveness and relevance of the library program
Plan, establish, and maintain the policies, procedures and expenditures necessary for the operation of the school library media program.
Train and supervise library personnel.
---
Library Teacher
Library media specialists are teacher-librarians. As licensed teachers, library media specialists are their school's "information specialist." In the role of teacher-librarian, they teach students how to become confident lifelong users of information by:
Teaching students how to be effective users of information using the Big6™ problem solving model.
Teaching students information access, evaluation, and search strategies appropriate to electronic and traditional library media sources as an integral part of the content and objectives of the Utah State Core Curriculum, including the selection of appropriate technology tools.
Teaching students and school staff about copyright and the ethical use of information

Planning jointly with teachers to aid them in teaching their curriculum and ensuring that information and research skills are correlated with classroom instruction.
Providing learning opportunities related to new technologies and the use and production of a variety of instructional materials.
Evaluating and selecting all types of materials for the library program which reflect the curriculum needs of the school and the interests and needs of students.
Assisting teachers and students in accessing books and online materials to meet their information needs.
Promoting reading and encouraging lifelong learning.
---
Media Specialist
As the school's information specialist, the library media specialist also:
Collaborates with teachers to create opportunities for teaching 21st century research skills, based upon the Big6™ research model.
Models the use of databases and websites as research tools
Creates and fosters an online community using current communication tools.
Model appropriate copyright compliance and ethical use of information.