Purpose and Mission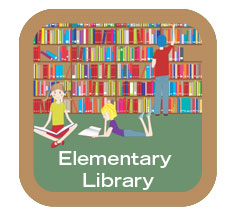 The mission of the elementary library program is to support students' acquisition of library media skills identified in the Utah State Core Curriculum. The Library Media Core Curriculum for grades K-6 consists of three strands: information literacy, literature, and media literacy. The elementary library program is designed to encourage children to become lifelong readers by giving them access to an abundance of books and other resources of varied interest and ability levels. In addition, students participate in learning activities that help them acquire library/information literacy skills that teach them how to locate, evaluate and use information to increase learning and solve information problems.
Destiny Online Catalog | Elementary Media Guidelines | USOE Library Media Core | Contact Information | Utah's Online Library | World Book Online
---
Elementary Library Media Specialists
The elementary library media specialists are district specialists who work under the direction of the administrator for Instructional Support Services and the principals of their assigned schools. They are teacher-librarians—licensed professionals that are certified as both teachers and as library media specialists—who have the knowledge and expertise to develop, implement, and evaluate an effective library media program that supports the school curriculum. Jordan District currently has four elementary library media specialists. They are responsible for overseeing and managing the library programs in their assigned elementary schools.
Under the direction of the local school principal, the elementary library media specialist:
Plans, establishes, evaluates, and maintains the policies, procedures and expenditures necessary for the operation of the school library media program in assigned elementary schools.
Selects, evaluates and purchases appropriate materials which support the curriculum needs of the school, enrich the learning experience, and reflect the interests and needs of students. (See policy AA440: Library Media Selection and Review).
Manages the library media program budget for assigned schools
Provides in-service training for library assistants.
Weeds the collection based on professional guidelines according to wear and tear, lack of circulation, and outdated content in order to maintain a collection that is current and appeals to student and teacher interests and needs.
Makes information resources available through a systematically developed collection within the school and through access to resources outside the school.
Assists principals and teachers in selecting, acquiring, and using instructional materials for development and support of the curriculum.
Advises on laws and policies regarding information and copyright.
---
Library Assistants
Elementary library assistants are 17-hour aides. They work under the direction of the licensed elementary media specialist and manage the day-to-day operations for their school library. They maintain the library's automated checkout system; process new materials; help students and teachers locate appropriate books, equipment, and materials; send overdue notices; help coordinate the collection of money for lost and damaged books; and set up and assist teachers in operating media equipment. They also assist the elementary library media specialist assigned to their school with required reports.
Under the direction of the principal, the classroom teacher, and the Area Library Media Specialist, library assistants read to student groups, conduct learning activities that help students acquire library and information literacy skills, and assist teachers and students as needed to encourage the use of the library media center.