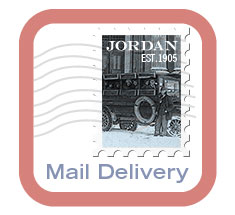 Mail Delivery Services is located in the south end of the Auxiliary Services Building.
7905 S. Redwood Road
West Jordan 84088-4601
Phone: 801-567-8289
Fax: 801-567-8092
Responsibilities of Mail Delivery Services Staff
Develop and implement methods to meet the increasing demand for mail and delivery services throughout the District.
Sort all incoming mail, small packages, and printed materials; and collect and prepare for distribution of all outgoing U.S. mail and interoffice mail.
Distribute mail, small packages, printed materials and other appropriate materials to District Office departments, district schools, satellite offices, U.S. Post Office and the Utah State Office of Education (Monday, Wednesday & Friday).  Deliver to other agencies when assigned.
Insure preventative maintenance occurs on vans.
Staff
Mail Clerk -- Bambi Beckett
Deliveryman -- Matt Gardner
Deliveryman -- Jeramie Velarde